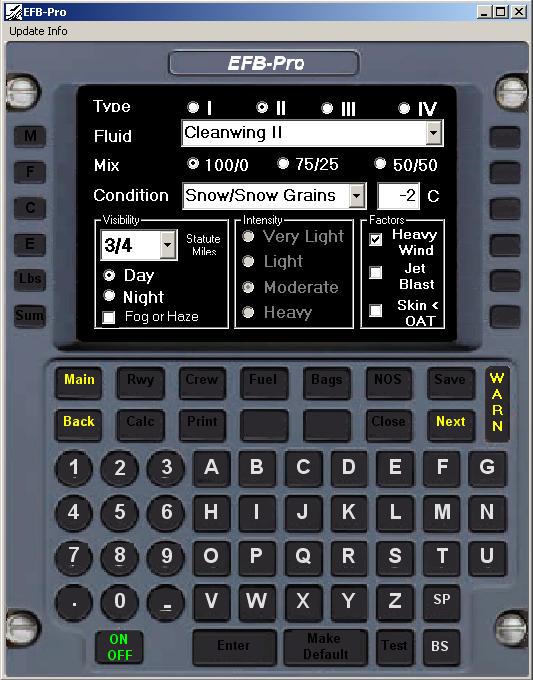 Hold Over Time (HOT) tables are published annually. 
To use the manual charts correctly, the user must take into account several factors such as visibility (in the case of snow to determine precipitation intensity), winds, type of precipitation, intensity, temperature, various mixed precipitations, brand and concentration. 
The printed tables have numerous footnotes further restricting the proper use of the hold times. 
EFB-Pro's HOT module takes all of these factors into account and presents the pilot with clear options and depicts appropriate warnings to the risks of using the range of times provided in the tables. 
In the case to the left, since snow precipitation is selected, the required visibility parameter is displayed. 
Ice pellet allowance times are also provided. 
A count down clock for either hold-time or allowance times is provided. 
Scroll down to see screens